There is human written content and then there is AI-generated content. At Phantom, we are a strong proponent of the former, but something in the middle is emerging that we can also get behind. It's called AI-assisted content. Let's explain what it is and the Phantom approach to how it should be utilized and implemented.
How Does AI-Assisted Content Work?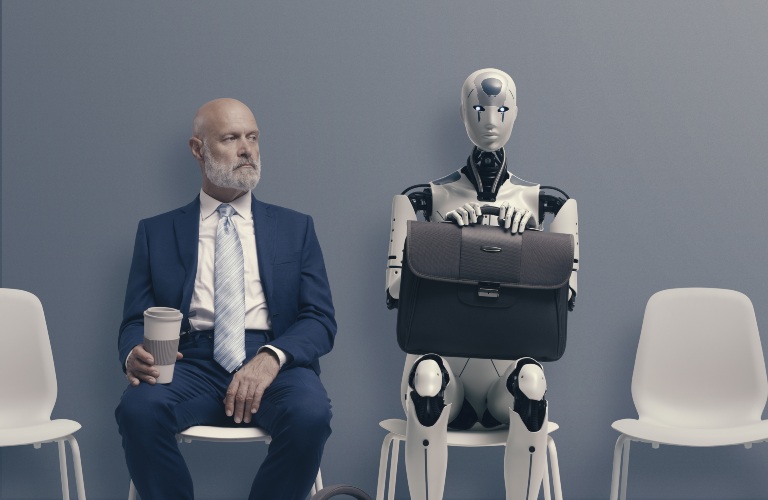 Have you ever seen the '80s movie WarGames? I promise this will make sense in a minute. WarGames follows a plucky computer nerd played by a young Matthew Broderick. His character accidentally hacks into a defense computer. In this reality, humans have been taken out of the loop and this AI has the ability to launch nukes. The AI thinks it's just playing a game and nearly launches weapons for real. It's a cautionary tale about there being no winners in nuclear war, but it's also a cautionary tale about letting AI operate without humans in the loop. After all, it is our civilization.
On one hand, you have humans making the decisions, on the other, it's AI. Though everyone is in love with AI at the moment, no one is keen on actually letting AI do everything. There are too many movies to count that show what could happen if we let it come to that. In the middle though, there may be a happy medium and in writing, we call it AI-assisted content.
Essentially, we keep the humans in the loop to make a piece of content that is solid but still took less time to create because of the assistance of AI. We'll walk you through what this looks like starting with the prompt.
Read More: Can Content Marketing Save You Money?
What is AI Prompting?
To get anything out of an AI, at least for now, you have to prompt it. In other words, you have to tell it what you want. For AI-generated content, the approach often stops right there. You ask for what you want, maybe take a quick glance at it for general accuracy and readability, and then you have your fresh piece of mostly worthless AI-generated content.
That isn't to say that AI content has to be worth less though. For AI-assisted content, we are not doing one prompt. We are doing many just to get to one piece of content that we are happy with. In this case, the human writer, and we do still use writers, acts more as an editor, getting the AI to do the heavy lifting but continually editing with the AI until the final piece is a high-quality product.
It's never going to be quite as good as a human-written piece of content could be, but it can get close and it can get there with less time. This means that at Phantom, we can offer AI-assisted content for less, and we can still offer and maintain 100% human-written content alongside it.
How Does Multiple Prompt AI Content Look?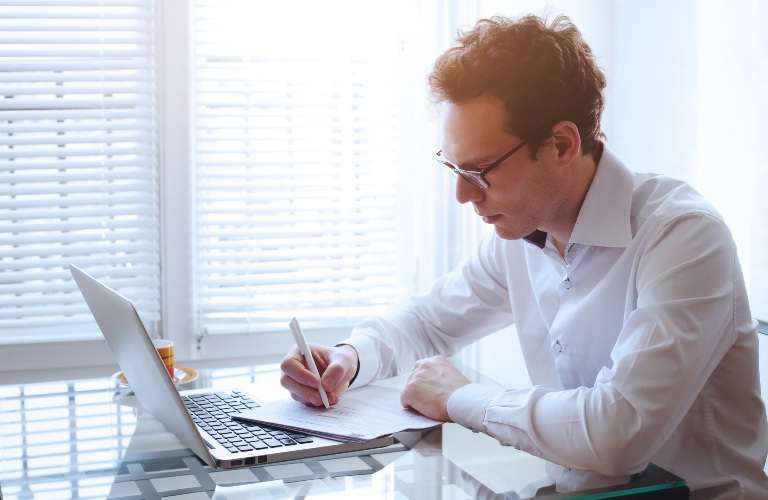 This process will look a little different for each piece. Essentially, the human writer takes the time to research what keyword or keywords should be targeted and often gets together some of the general structure of the blog or piece. Then, they craft the best prompt they can to start off the conversation with the AI before turning it over.
The AI then does its thing and spits out its first draft. At this point, the writer has a baseline. The piece may be too short, may not cover all the right info, and may not be completely accurate. The writer will then make tweaks and edits and provide a new prompt using this edited piece as a baseline.
This second prompt, and any prompts afterward can take many forms. It can be a total rewrite with an attempt to strike a different tone or include more details. It can also be a prompt that targets specific areas of the post to make them more cohesive or build them out more.
---
How Content Marketing can Enhance an Ad Campaign
How Many Prompts Does it Take?
This is still very much an evolving process, not just for Phantom, but for anybody that is toying with the idea of AI-assisted content. Currently, our processes have shown that at minimum 3 rounds of prompting is necessary, but it can be more, especially when we are getting into the nitty-gritty and just trying to hone the piece until it can get across the finish line.
The important part though is that a human is staying in the chain, ensuring that the piece is proofed, accurate, reads well, and follows best SEO practices. It's also possible, with great time and effort, to train an AI model to write to a specific voice and pattern, making it sound like our writers. This is important so that every AI-assisted piece doesn't come out sounding like it came from the same source across an entire pool of writers.
Can Anyone Do AI-Assisted Content?
Technically, of course, anyone can do AI-assisted content. Getting good content out of the process though, takes time. With a knowledgeable writer, both in the field in which the blog is being written and with the best SEO and writing practices, it's possible to save time doing this.
The problem comes with inexperience. Even if you have some experience with the primary focus of the blog, did you do your keyword research, do you know the best SEO practices to be writing with, do you know what to look for in your finished piece and can you tell when the AI is factual and when it needs to be fact-checked?
Without a lot of experience in these areas, we've found that good AI-assisted content can take longer than human-generated content. If it isn't taking longer, then you may want to ask yourself if the content being created is actually high quality or not.
---
Top 10 Reasons Why You Need Content Marketing
Get AI-Assisted Content From Phantom Copy
We still have the same great writing team with experience across multiple industries, unrivaled writing skills, and a knowledge of SEO that is both in-depth and up-to-date. We are not phasing out human-written content either. Instead, we are offering an option. You can get your human-written content and all the benefits that come from having something that is wholly unique or you can get AI-assisted content that is still guided by the same writing team with a faster turnaround time, great quality, and an overall value that is almost as good as a human-written piece of content. Explore your options today and hire a Phantom.