You NEED content marketing. If you have a website, you should be thriving off a smart content strategy, and if you don't have a website for your business, you should. You've heard us say you need content marketing since our inception. And if you know any of us privately, then you've heard from us for far longer than that. We've given you reasons why in individual posts, and hinted at more within them, but we've never tried to list them out before… until now! Check out our top 10 reasons why you need content marketing list and how we ranked them.
10 Reasons You Need Content Marketing
Putting together a list like this is a fun exercise, but it's also a helpful one. We have ranked them in order of importance with our number one being last just to keep you interested, but this ranking is going to be a little different for each business and each industry. Keep that in mind as you go through the list.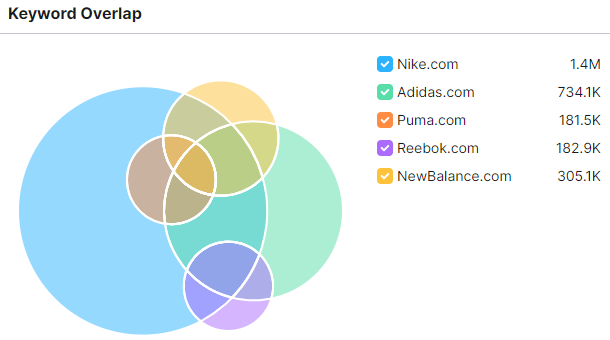 Of course you can go after keywords that your competitors are ranking for or trying to rank for. In many ways, each of the items on this list can have at least an element of that, but this is not what we are talking about.
When people are trying to make a buying decision, they want to see your product compared directly against your competitors. For some products, it's possible no one is doing this, but even if they are, you can take this opportunity to do comparisons yourself. By making your own comparison, you give yourself the opportunity to show your product or service in the best light.
You can also build strategy around your key differentiators in the space. This will further help your business stand out against competitors. Remember, it's not the fact that your business has differentiators that will help your products or services sell. It's people KNOWING about those differentiators that actually makes the difference. Help them be in the know with a good content strategy.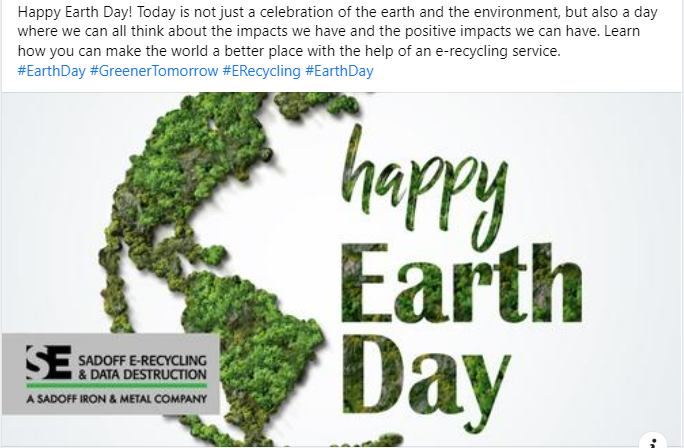 In business, the only thing better than a customer is a loyal customer. You want people that will keep coming back for more. Sometimes, your products or services will be good enough to sustain that on their own. Regardless, having good and engaging content will help your customers stay engaged with your brand.
This is especially true if you can find ways to filter this content out to your customers whether it's through recurring newsletters, blogs featured on the homepage, or sharing content on social media. Big ones could be new ways to use your products, new product releases or features, or events that you are putting on or taking part in.
8. Build Audience Trust

How often have you talked to a salesperson only to realize they barely know the product they are trying to sell beyond the basic talking points they were trained on? It happens all the time, and it's really easy for that experience to turn you off on the product even though that experience doesn't reflect on the actual product at all. Conversely, when you talk to a salesperson that really knows and believes—or at least appears to believe—in the product, it's hard not to jump right on board, and it's all because they are building trust.
Your website is like a salesperson. In fact, almost regardless of industry, your website is your chief salesperson. You want your website to be able to build that same trust so that you can sell, and you do that by being both passionate and knowledgeable. A strong content marketing plan can do both of those things. It does that with smart landing pages designed to provide information on the key points of your product or service and it builds on that with well-linked blogs to answer any questions a visitor might have.
7. Connect With Your Local Audience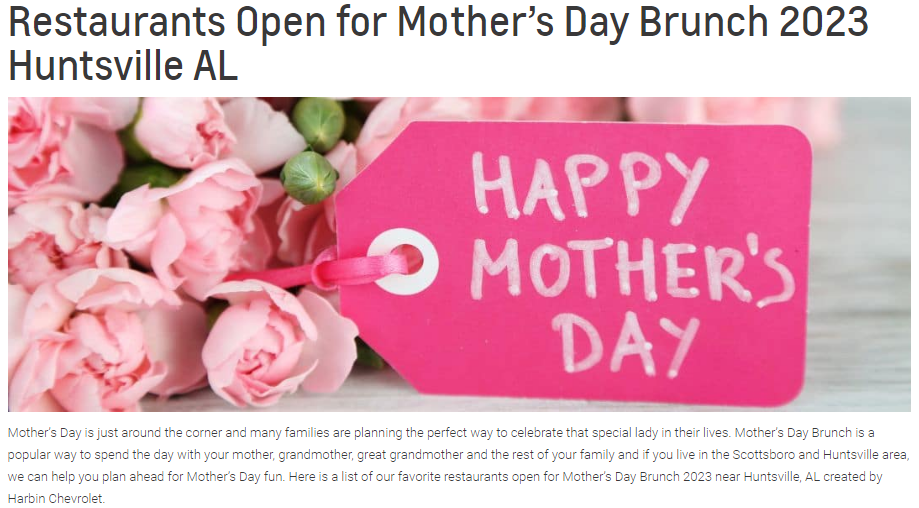 This one could be higher up the list depending on your business needs. If you run a business that focuses on local clientele such as a car dealership or a service company, then you do not want to ignore this one. If your business focuses on nationwide or worldwide sales and services, then this could still be a focus, but it's going to tumble down the list a bit, which is why we parked it right here at number 7.
For local businesses, you can really focus on your local area including local keywords in a majority of your content and even writing content that is tailored to your specific area. A great way to build local traffic is to focus some—but not all—of your strategy on local topics including holiday topics and regional events.
People in your local area are looking for where to cut their own Christmas trees in November and early December, and your site could be the place they land to find that information. While they are there, you are keeping your local brand on their mind and you may have a chance to tie the topic back to your business too. For a car dealership, for example, people may not be looking to buy a car for Christmas, but what about the accessories you sell? Every time someone lands on your site, it's a chance to sell and a chance to increase brand awareness.

Not all of content marketing has to be centered around organic traffic either. If you have a strong ad campaign you should back that up with good content marketing on your ad landing pages. Dumping people to just a regular page that isn't focused on making a sale or getting a lead and perhaps doesn't even speak to the ad in question could mean missing out on actual conversions for the clicks and ads you paid for.
The flip side of that is building out a custom landing page for each ad campaign. These pages would be focused on getting sales or generating leads and any content would speak to the things that likely got the visitor to click on the ad in the first place. It's hard enough to have an ad campaign that gets clicks, if you are not executing on those clicks effectively with good landing pages and a good content strategy on your landing pages, then you are throwing money away on those ads.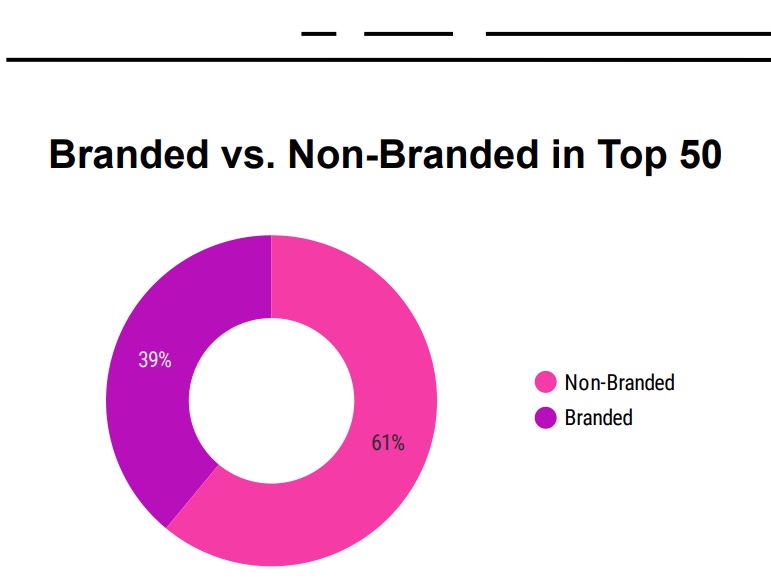 There are a lot of types of keywords, but all keywords can be split into two camps, branded terms and non-branded terms. Branded terms include your brand name or aspects of your brand. For example, "Nike shoes" would be a branded term so would "Air Jordan shoes" even though Nike isn't included in the term. These are relatively easy keywords to show up for if you are the brand in question.
A non-branded keyword can be more powerful than branded terms. Going back to the previous example, imagine someone typing in the keyword "shoes" and getting results that go back to the Nike website. Ranking for non-branded keywords keeps your brand top of mind and in the buying decision.
4. Increase Visibility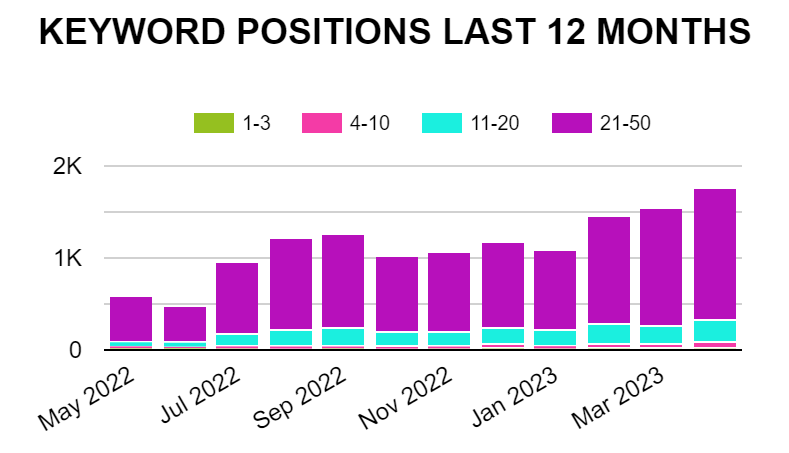 People that end up on your homepage first are often people that already know about your brand. That doesn't mean traffic to your home page, especially direct traffic, is a bad thing, but for much of this traffic, your brand was already being considered in the buying decision. This changes the purpose of the content to more of a sales focus and less of an informational focus. For your blogs and even your landing pages, the story is a little different.
Some of the people that stumble across one of your blogs or landing pages may already be aware of your brand, but until then, you may not have been in the conversation during the buying decision. Now that you have provided the answer that they were looking for, you have injected yourself into that decision.
3. Keep People on Your Site

When people buy things or services, they have a lot of questions, and these days, they often don't want to talk to a salesperson or business representative to find the answer they need. They are going to search the Internet instead of reaching out to you.
However, what if the answer to their question is already on your website? If you make that information accessible and linked smartly throughout your site, then visitors can easily find answers to all their buying questions while remaining in the ecosystem of your website.
What's more, though you will want to answer any questions thoroughly and honestly, you get to control the conversation when the answers are on your site. This means no recommendations or positive opinions for competing products or attractive display ads begging for clicks.
2. Grow Long-Term Traffic

If paying for PPC or LSA is like paying for a billboard, buying content is like buying the billboard. Content works best when it is recurring and constantly getting added to, but if at any point you stop paying for content, that content doesn't go away. Instead, it stays on your site maintaining traffic and potentially even growing traffic as those pieces of content get traction.
One thing we have to always tell people who sign up for content marketing for the first time is that you are playing the long game here. Content marketing rarely ever gets much in terms of results in the first month or two. Even after three or four, it may not be proving its worth. Once you have content marketing going long-term on your site, you will start to see traffic from that content grow. What's better is the content feeds on itself, with traffic growing faster and faster as your content grows.
It is not atypical for businesses that have had long-term content marketing to have blog posts or landing pages that rake in more traffic than their homepage. Remember, as we mentioned before, homepage traffic is great, but often the people that land first on your homepage are the people that already know of your brand. People landing elsewhere for the first time are more likely to be new to your brand which is how your business grows.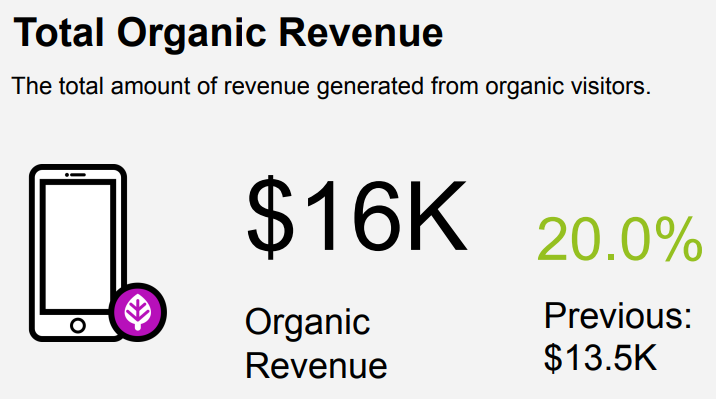 Not to put the frugal factor at the top, but whether you are in the concrete pumping business, the car business, or the sporting goods business, business is all about making the right investments. Ad spend can get you traffic now, but as soon as you turn off that spend, the traffic will all go away.
Content marketing works differently. If you want to look at it on a cost-per-click basis, for a blog or a landing page, your cost per click goes down with each click since it was a one-time spend, but for PPC, your cost per click remains about the same.
In terms of click-through rate, the first and second organic search results get 28.5% and 15.7% click-through rate, respectively. However, the average click-through rate for a paid search ad is about 2%. If you can get in the top three or even on the first page naturally, then you will already be outperforming potential ads from you or your competitors in terms of traffic.
Read More: Find Out Why ChatGPT Can't Replace Your Content Marketing
Build a Content Marketing Strategy with Phantom Copy
Let's be honest, all of that is a lot to accomplish. We know it because we've done it before and you know it because hopefully you read through the whole list, and there's more to it than that even. While creating content, you also have to be thinking about SEO best practices, search engine algorithm updates, linking strategy, backlinks, and design.
---
Optimize Your Google Business Profile
The best way to make sure that you are firing on all cylinders and rising up the rankings is by having a team work for you that's done all that before and more. That's where Phantom Copy comes in. Our phantoms can write the content that will rank, and we can work with ANY INDUSTRY OR BUSINESS! Do not wait, get a phantom of your own today and start building the strategy that will grow your business.