As you may have noticed, there have been varying supply issues among many different industries over the past couple years. Unfortunately, the automotive industry is one of those industries facing these issues due to a chip shortage. This means that if you have been in the market for a new vehicle, you may have noticed that some models are hard to find ready to go at dealerships. While you can have a vehicle custom ordered and made for you, that still requires months of waiting that you may not want to do. Luckily, this blog post will be going over new cars that you can actually buy in 2022.
What Models Are Available and for How Long?
While the model listed below are the ones that are the 18 most commonly seen available in dealership lots, they are only available for a limited time. If any of the following vehicles are at the top of your wish list, we recommend that you try to purchase a model before it exits the lot. So, here is the list of models that are available to buy and how many days on average they are available to buy:
| | |
| --- | --- |
| Model | Average days on dealership lots |
| 2021 Ford EcoSport | 82 days |
| 2021 Ram 1500 Classic | 81 days |
| 2021 Jeep Grand Cherokee L | 49 days |
| 2021 Ford Edge | 48 days |
| 2021 Ford Expedition | 47 days |
| 2021 Ford Escape | 42 days |
| 2021 Jeep Cherokee | 42 days |
| 2021 Dodge Challenger | 40 days |
| 2021 Jeep Gladiator | 40 days |
| 2021 Dodge Charger | 38 days |
| 2021 Dodge Durango | 33 days |
| 2021 Ford Expedition Max | 33 days |
| 2021 Ford F-150 | 32 days |
| 2021 Ford Mustang | 32 days |
| 2021 Honda Passport | 31 days |
| 2022 Volvo XC60 | 28 days |
| 2022 Ram 2500 | 26 days |
| 2022 Volkswagen Taos | 26 days |
As you can tell from the list above, Ford, Ram, Jeep, and Dodge are the brands that have managed to have several models available to buy at dealerships. Although only available for a month, the Honda Passport, Volvo XC60, Ram 2500 and Volkswagen Taos are still great options if you don't like any of the models available for more than 30 days. Out of the 18, the Ford EcoSport, Ford Expedition, Jeep Gladiator, Ram 1500 Classic and Volvo XC60 have all remained on this list for the past year.
Read More: Ten New Car Models to Blog About in 2022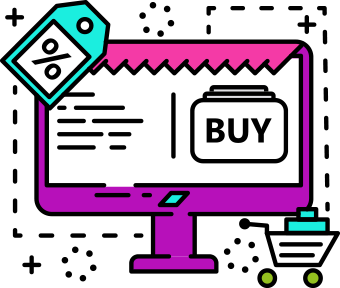 What Some Car Brands May Be Harder to Find?
If you decide to buy one of the 18 models listed above while they're still available on the lot, you'll get to enjoy them significantly sooner than many of the other new models on the market. However, we understand that sometimes you may be shopping for a particular model or brand. To help you on your journey, we'll also advise you on which brands are going to be hard to find available in dealership lots. One brand that you may have trouble finding is Toyota. While most of the Toyota models are hard to find, the Corolla sedan, the Highlander and the Tacoma are particularly hard to find due to their popularity among consumers. Another model that is facing shortages is the Subaru Forester.
---