As a dealership, it is imperative to keep your customers informed on the upcoming models and why they should consider buying these models. However, with the amount of upgraded, brand new and returning vehicles that are released each year, it can be hard to choose which ones to focus on. In this blog, we will be sharing ten new car models that you should blog about in 2022 and why they deserve a spotlight.
2022 Ford F-150 Lightning
For 40 years, the Ford F-150 has been the best-selling vehicle in the United States. Now, Ford has decided to take its best-seller and come out with an electric version. The 2022 Ford F-150 Lightning has up to 563 horsepower, an EPA-estimated range of 320 miles, and a towing capacity of up to 10,000 pounds. Pricing for this electrified pickup truck starts at $39,974.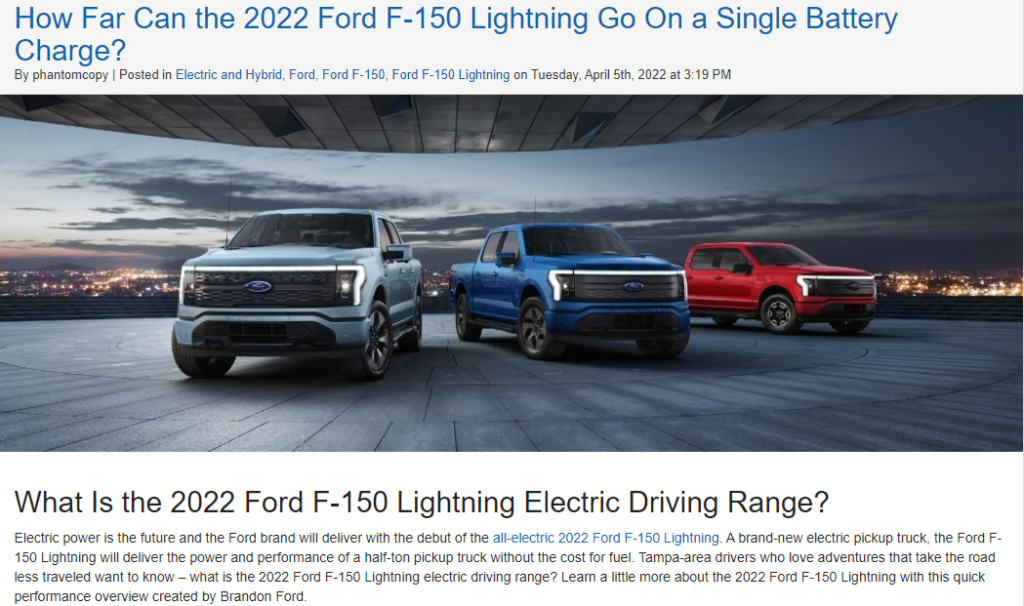 2023 Mazda CX-50
Over the years, Mazda has been adding more SUV models to its lineup with the 2023 Mazda CX-50 as the newest addition. This model strives to provide adventure and rugged capabilities while still keeping that classic Mazda design. With an available Off-Road Mode, a towing capacity of 3,500 pounds, and several ways to transport your supplies, the Mazda CX-50 has the ability to take drivers on adventures across varying terrains.
2022 Kia Carnival
Since 1998, the Kia Sedona was the staple minivan of the Korean carmaker. However, the brand decided to introduce the 2022 Kia Carnival as its replacement. This multi-purpose vehicle boasts impressive specifications like a maximum cargo volume of 145.1 cubic feet, an engine with 290 horsepower and 262 lb-ft of torque, and a long list of advanced safety features including Forward Collision Avoidance-Assist.
2022 Genesis GV70
Effortlessly combining luxury and performance, the 2022 Genesis GV70 has already won awards for its specifications and features. These features include the available twin-turbo V6 engine with 375 horsepower, a standard 14.5-inch HD touchscreen, Blind-Spot Collision Avoidance-Assist, and a seating capacity of five passengers.
2022 Jeep Grand Cherokee
While the previous models are all brand-new, the 2022 Jeep Grand Cherokee is an already existing that finally received a redesign after a decade. For the 2022 model year, this SUV is donning a two-row body style along with a newly advanced unibody structure made up of more aluminum. The two available engines for the 2022 Jeep Grand Cherokee also received a boost in power.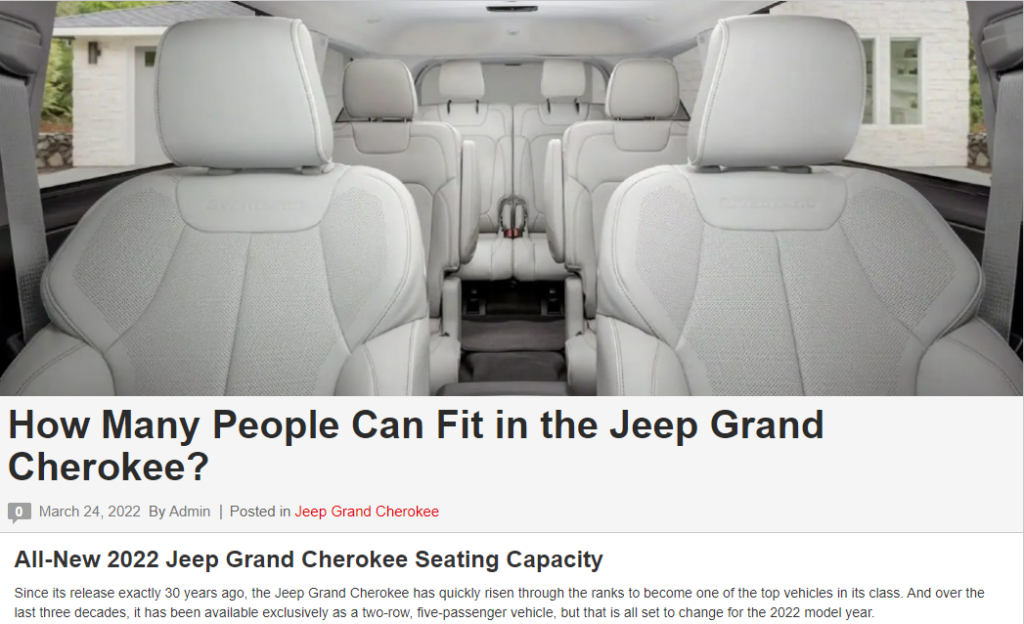 2022 BMW i4
There is no denying that electric and hybrid vehicles are the future of the automotive world. That's why BMW created the 2022 BMW i4. This four-door all-electric Gran Coupe is equipped with a single electric motor with rear-wheel drive for the i4 eDrive40 model or a dual electric motor with all-wheel drive for the i4 M50 model. The eDrive40 has a range of 301 miles while the M50 has a range of 270 miles.
2022 Ford Maverick
When the Ford Maverick was first introduced in the 1970s, it was a two-door coupe that turned into four-door coupe. However, the Maverick name was retired when sales declined in 1977. Now, the Ford Maverick has returned but as a pickup truck this time. The 2022 model is equipped with a standard hybrid powertrain with 191 horsepower, a 2,000-pound towing capacity and a 4.5-foot bed.
2022 Mercedes-AMG GT63 S E Performance
Since we were first introduced to hybrid vehicles back in the '90s with the release of the Toyota Prius, we have seen this section of the automotive market change and improve. One improvement we've seen is impressive performance. The 2022 Mercedes-AMG GT63 S E Performance showcases how powerful and fun modern hybrid vehicles can be with a powertrain that provides up to 831 horsepower and 1,033 lb-ft of torque.
2022 Volkswagen Taos
One of the most attractive deciding factors a vehicle can possess is affordability. The 2022 Volkswagen Taos provides not only that top factor but also a 158-hp turbocharged four-cylinder engine, 66 cubic feet of cargo space, and advanced features like dual-zone climate control. One of this SUV's most attractive specifications is its fuel efficiency with a fuel-economy rating of up to 36 mpg on the highway.
2022 Hyundai Santa Cruz
While SUVs and crossovers have been rising in popularity over the past few years, pickup trucks are still the number one choice among drivers in the United States. The 2022 Hyundai Santa Cruz provides an option for drivers who desire a truck but don't want a full-size one. The available 2.5-liter turbocharged engine provides 281 horsepower and 311 lb-ft of torque. A towing capacity of up to 5,000 pounds shows that although this is a smaller truck, it can still perform duties that a driver desires in a truck.
---