Right now, the automotive market is extremely competitive with high demand and limited supply. While the current market is obviously a stressful time for dealers, trying to get the final sale with potential customers, there are dealerships have faced success throughout the ebbs and flows of the market. Throughout the years, as the market has changed, some dealerships have managed to find the secret to be successful every year. So, who are the most successful car dealers of all time? Keep reading to find out!
Dealerships Who Found the Secret to Success
The following dealerships are considered the most successful due to consistently leading car sales year after year for over 20 years. Each group has continued to face success by adapting to the change toward a more digital world. Without further ado, here are five of the most successful dealerships and a brief look into their history.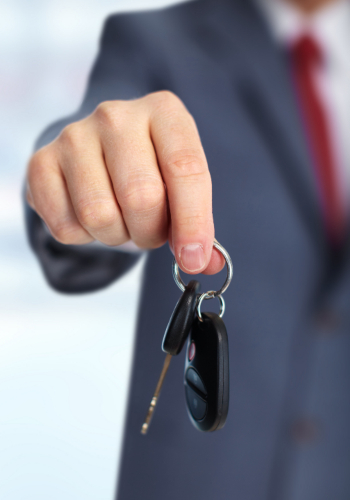 AutoNation Inc. Founded in 1996 in Fort Lauderdale, FL, this automotive group started out with 12 locations and now has over 300 locations. AutoNation sells new and pre-owned vehicles while also providing services and parts, financial services, and allowing customers to sell their cars to them.
Penske Automotive Group Inc. Founded in 1990 originally as United Auto Group in Bloomfields, MI, Penske Automotive Group specializes in running automotive and commercial truck dealerships in the United States, Canada and Western Europe.
Lithia Motors. Founded in 1946 in Ashland, OR, Lithia Motors has locations all across the United States with their headquarters located in Medford, OR. Currently, they have 180 locations, which makes them the third largest automotive group.
Group 1 Automotive. Founded in 1997, this Fortune 500 automotive company has dealerships and collision centers located across the United States, United Kingdom and Brazil. Group 1 Automotive is currently led by former Ford executives Earl J. Hesterberg and Daniel McHenry.
Sonic Automotive. Another Fortune 500 automotive company, Sonic Automotive was founded in 1997 in Charlotte, NC and currently has over 100 dealership locations. The CEO and founder, Bruton Smith, is also CEO and director of Speedway Motorsports, LLC.
---
Utilize Paid Advertising To Get More Dealership Inventory
What Salesman Has Found the Most Success?
While these dealership groups have found success in sales year after year, we recognize that the salesmen are a large part of their success. We want to recognize one particular salesman who found major success during his career. Joseph Samuel Girard sold 13,001 cars between 1963 and 1978. Although he focused on using strategies that every successful salesman uses, being likable and hardworking, his relationship with all of his customers was his secret. Every year he would send personalized cards to every customer in January and another one in November. So, when these customers would have a friend or family member looking to buy a vehicle, they would recommend them to Girard. Many of his customers came back to him when they were looking to upgrade their vehicle. Girard showed that although leadership and adapting to change play major roles in a dealership's success, creating a genuine relationship with your customers will increase and maintain your dealership's success.
Read More: Sell More Used Cars as a New Car Dealership
Here, at Phantom Copy, we love reading success stories like these, and we also like creating our own. We can help you make your own success stories by creating in-depth and meaningful content for you that will not only generate traffic, but create a lasting impression on your customers too!