Over the past two years, the automotive market has been affected by many things including the pandemic, chip shortages, and high demand with short supply. While facing these struggles has been hard on new car dealerships, many have still been able to find success. While new vehicles have seen a good portion of the impact from supply issues, used cars are still selling well. Although used car prices are higher currently, they are still a great source for sales for new car dealerships and will continue to be when prices drop down again. In this post, we will be explaining how you can sell more used cars as a new car dealership.
Why Should New Car Dealerships Focus More on Selling Used Cars?
Before we go into how to sell more used cars, we're going to explain why selling more used cars as a new car dealership can be a great strategy for increased sales. One reason is that the used car market is larger than the new car market, more than twice the size to be exact, and it continues to grow. Used vehicles also aren't as affected by market as new vehicles. when looking at the difference the highs and lows of fluctuation over the past twenty years, used cars have commonly seen 11 percent on average while new cars have seen 23 percent on average. Another reason that used vehicles are a great sales strategy is that many are close to new. By close to new, we mean only three years old. Many vehicle shoppers hope to get a new vehicle; however, their budget may not be able to afford a brand-new vehicle. This is where those three-year-old used vehicles can come into play. These models can help customers enjoy a newer vehicle without having to go over budget.
Read More: How to Get More Service Customers at a Dealership
How Can Your Dealership Increase Used Car Sales?
Now, let's get into how your dealership can increase used car sales. First, make sure that you utilize your website. Most people start, or even do all of, their vehicle shopping online. By ensuring that your website is user-friendly and properly showcases your used car inventory, you've caught the attention of potential customers. Additionally, make sure your digital marketing expands beyond your website. This includes having your used vehicle inventory available on websites like UsedCars.com, posting on the dealership's social media accounts, and posting on your Google My Business account. Don't forget to have a blog and landing pages to specifically target important keywords for your market and for your inventory.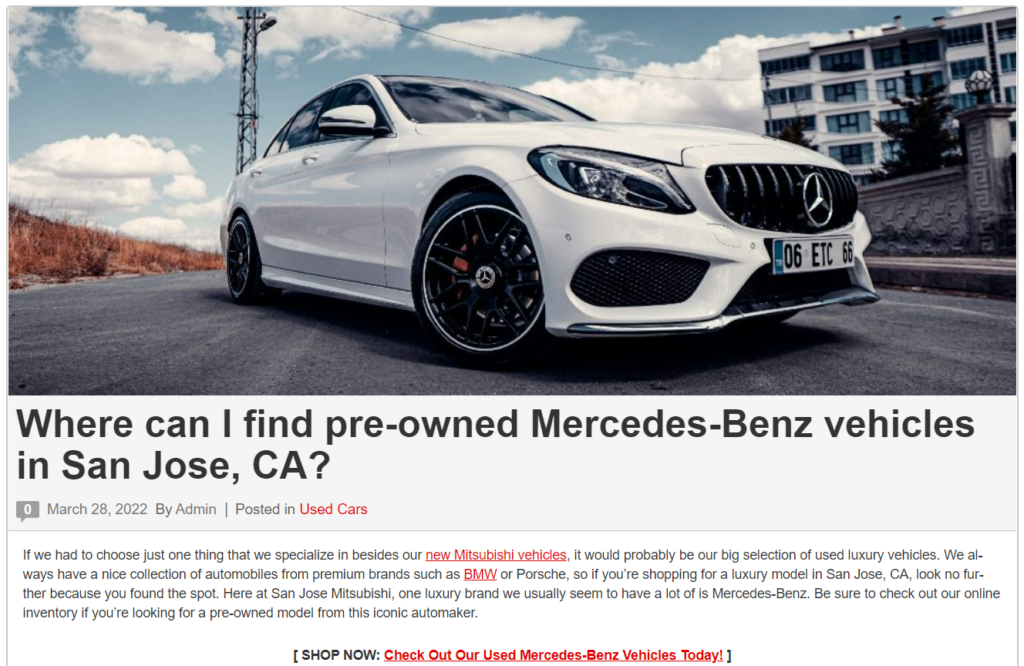 ---
Second, always price your used vehicles to market. If potential customers see "call for price" that tells them that it will be the highest price it can be. By matching market price, you have a better chance at customers visiting your dealership salesfloor to check out a vehicle of interest. Additionally, being honest with your prices helps to create trust with potential clients. Finally, create a relationship with every client. Take the time to get to know your customers including what they need and want in a vehicle. Also, make them feel comfortable, whether this is a customer's first- or third-time shopping for a vehicle, it can be a stressful experience. By building a relationship with a customer, they'll trust you to pair them up with a used vehicle that they'll be happy with for years.