Have you been hit with AI content writing ads? Maybe it's just us here at Phantom Copy considering we are in the writing industry, but regardless, you've probably heard of the trend. Maybe you're even curious about it, you are here after all. Is AI content writing bad? At Phantom Copy, we firmly believe in the value of a good writing team. A human U.S.-based writing team, but even we were curious. Find out with us and see an AI writing sample for yourself.
What Does AI Content Writing Look Like?
If you want to take a look at some AI content writing, we invite you to judge yourself without having to set up an account and be inundated with constant sales emails or even be forced to provide a credit card to get a free trial. We took that hit for you. This is a brief sample of a blog that we had written for the title of 2023 Ford Ranger Release Date and Design Specs, and this is what it had to say about the XLT trim.
(everything below in italics is AI written)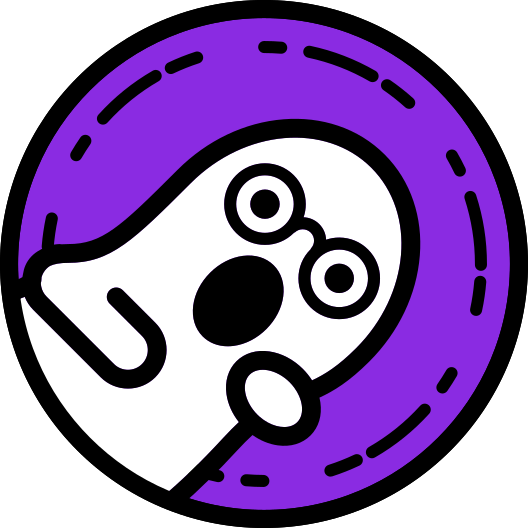 The Ranger XLT is the entry-level trim, so it comes with features like Sync 3 infotainment system, Apple CarPlay and Android Auto integration, FordPass Connect with WiFi hotspot, a 4″ display screen in the instrument cluster and more.The standard features on the Ranger XLT include power windows/locks/mirrors; keyless entry; cruise control; air conditioning; cloth seats; tilt steering wheel; automatic headlights nd taillights. Some optional extras are available for an extra charge too: rear parking sensors ($500), dual zone climate control ($500), 7″ touchscreen display with navigation ($800). The options I chose were heated front seats ($300) and SiriusXM satellite radio ($10 per month).And why would anyone choose this over other trims? It all comes down to what your needs are as a driver because there are many good reasons why someone might prefer the XLT over higher trims.
You can find standard features like sync 3® infotainment, Apple Carplay® compatibility, Android Auto™ compatibility, four-inch display screen, FordPass Connect™ with free wifi up to 10 devices and much more when you choose the XLT trim level of the 2023 Ford Ranger.
You can find standard features like sync 3® infotainment, Apple Carplay® compatibility, Android Auto™ compatibility, four-inch display screen and much more when you choose the XLT trim level of the 2023 Ford Ranger.
Did you read all of that? We almost hope you didn't. It's a mind-numbing slog that's filled with mistakes and clunky writing. It refers to the XLT trim as entry-level for starters, which it's not. It makes three references to the 4-inch dashboard display, more than it does the 7-inch touchscreen, which could cause confusion. On top of all that, the punctuation, spelling, and grammar are all riddled with errors that even a basic spell checker could catch. Really, AI content writer? You misspelled the word "and."
---
Top Blogging Tips for Car Dealers
The Many Issues With AI Content Writing
Phantom Copy has used several AI content writers, never for our clients or for work you would find on our site, but for research purposes. We strongly believed in our model of using U.S.-based writers to produce all of our content, and we wanted to test that model against the best AI content writers that are publicly available, and the mistakes were numerous, including the mistakes we mentioned above and more.
Here are some of the mistakes that AI content writers routinely make:
Spelling—This is the mistake that you'd think these AI writers would be good at avoiding, but it's incredibly common.
Punctuation—Here's another mistake that we thought the AIs would be good at avoiding but aren't. They miss spaces, use the wrong punctuation, or forget to use punctuation at all
Consistency—Done right, referring to the same thing in different ways can be a good way to broaden your range of keywords. It's the difference between calling something an infotainment screen and a touchscreen display. Instead, what we find is something without nuance that comes from just combining material from different sources (see the Sync 3 example above, and notice how the AI can never quite decide the right way to write it).
Inaccuracy—In any industry, inaccuracy of content is not good. At best, it makes you look dumb, at worst it could get you in trouble. These AI writers grab from multiple sources and not all of them may be verified and some can be misinterpreted. This is especially true in automotive where Phantom Copy does a lot of its work.
Clunky Writing—In short stretches, AI content writing is actually pretty good at coming off as personable and even human-like. After a few sentences, the flow tends to break down rapidly as writing styles clash sometimes to the point of unreadability.
Repetitive Writing—This is perhaps the least surprising issue, but it seems that AI writers forget what they just said and choose to say it again in a different way. Sometimes this is a good thing. We do it all the time to give people different ways to understand a concept we are trying to teach, but AI writers are rarely if ever using this method correctly or at the right times.
Optimization—You would think that with Google being an algorithm and these AI writers being an algorithm, they would be good at working together, but the AI writers miss so many opportunities for search engine optimization that much of this content may not rank at all even after edits for everything listed above.
Read More: Does Black Hat SEO Still Work For Dealerships?
How Hard is it to Setup an AI Content Writer?
On the surface, setting up an AI content writer is pretty simple. You give it a headline, some keywords, and off it goes on the first draft, afterward, you can supply additional direction by setting up subheadlines and even rewriting the first draft.
Herein lies the problem. Those headings and subheadings that it asks you to come up with, do you know how important those are? For a skilled SEO specialist, they are going to spend almost as much time coming up with those as they are writing the piece.
We've tried it multiple ways too. We've tried giving the AI writers very little direction at first—our writers can get results with no direction at all—this proved futile as the AI writer couldn't infer intent from just a headline, even a well-written highly optimized one.
Giving them more direction definitely provided a piece that was closer to what we wanted, but it took much more time and the results were still what you see above. Expect to spend at least 30 minutes just to get something that even warrants proofing and improving.
Can't You Just Proof AI Content Writing?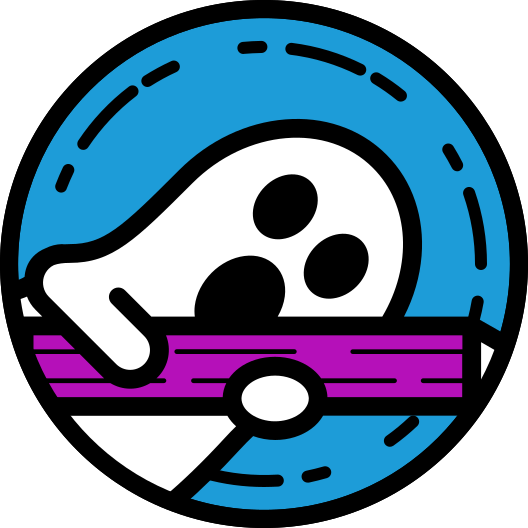 Everything can be fixed with enough work, but how much work are we talking about here? In automotive terms, is this an oil change, an engine swap, or taking the car down to bare metal and starting over? In our experience, it's somewhere between an engine swap and bare metal, but there are some issues presented.
The biggest time suck when it comes to proofing is going to be your accuracy check. You likely know your business backwards and forwards, so maybe this won't be a big deal. However, in product-driven industries like automotive, it's going to be a huge task. Car features are complicated, change year to year, differ by trim level, and are further confused by packages, mid-year refreshes, and discrepancies between models from country to country and sometimes even state to state.
At the point you are going in to check every single feature, trim level, package, and option, you might as well have just done all the research yourself. Remember, this isn't all you have to do here either. You also have to optimize it for search.
Can AI Writing Save You Money?
Most AI writers operate on a subscription model and give you an allotment of words to use per month. None offer free writing though many of them claim to have free plans those plans often don't allow you to write long-form content.
Still, the plans aren't that much, and you could have plenty of writing capacity at the $90 per-month mark with the ability to create the long-form content that you need. What this doesn't mention is the amount of time that you will have to spend to bring this writing up to a good level of quality.
Even if you just brought the content up to the bare minimum level of acceptability, how much time is that going to take you? For even a modest content package, you are looking at hours of work and then your content still is likely not optimized for search engines. What's the point then? If you paid money and spent hours correcting and proofing but still don't rank, you'd be better off never having done it in the first place. This brings us to our next point.
---
Does Your Dealership Need Holiday Blogs?
Does Google like AI Content Writing?
Let's be honest here, Google is the big dog in the search engine game. If you are writing for a North American or European audience. Unless your users are in China or Russia, there is a more than 70% chance that if they found you on search, they did so through Google.
Unfortunately for AI content writers, using these services is actually against Google's terms of service. If Google thinks you are using an AI content writer to generate content they will mark it as spam. Don't believe us? Here it is straight from Google's own John Mueller.
---
"If you're using machine learning tools to generate your content… it's still automatically generated content, which means for us (Google) it's still against the webmaster guidelines."

John Mueller the Webmaster Trends Analyst at Google
---
Use Phantom Copy to Handle Your Content
Phantom Copy never uses AI to write content—except to make fun of it in this post. Instead, we use experienced, U.S.-based writers to handle content in a wide range of industries including automotive content for car dealerships like you have seen a sample of here. If you want to get a Phantom to write your content, please reach out today!