Inventory is low. It's no secret.
Dealerships everywhere have been forced to adjust to what has become the new normal for the foreseeable future. And as with any change, it's essential to be nimble. But you also don't want to make any changes that could negatively impact your overall business.
One aspect of your business to be careful about is your digital marketing. It's not the time to cancel content marketing and SEO services. Let's take a look at why that is. 
Domain Authority
If you've invested in content marketing and SEO in the past, the worst thing you can do is shut it off. You already paid the up-front cost of being competitive in organic search and on the maps listing with your Google Business Profile. If you stop now, Google will start to de-prioritize your site – something that happens when a website is stagnant and not continuously adding value in terms of content pieces and SEO effort. 
The ability to rank for competitive terms is related to the relevance and trustworthiness of your website. This is often referred to as your site's domain authority. The more time and effort you put into your digital marketing, the higher your site's domain authority. Shutting off these efforts can hurt your score, which makes it harder to rank for the terms you care about.
Future Proof Your Dealership
Continuing to create content about new models, even if you can't get them in stock, is still essential. Consumer demand is still extremely high, and the search volume for these vehicles mirrors that.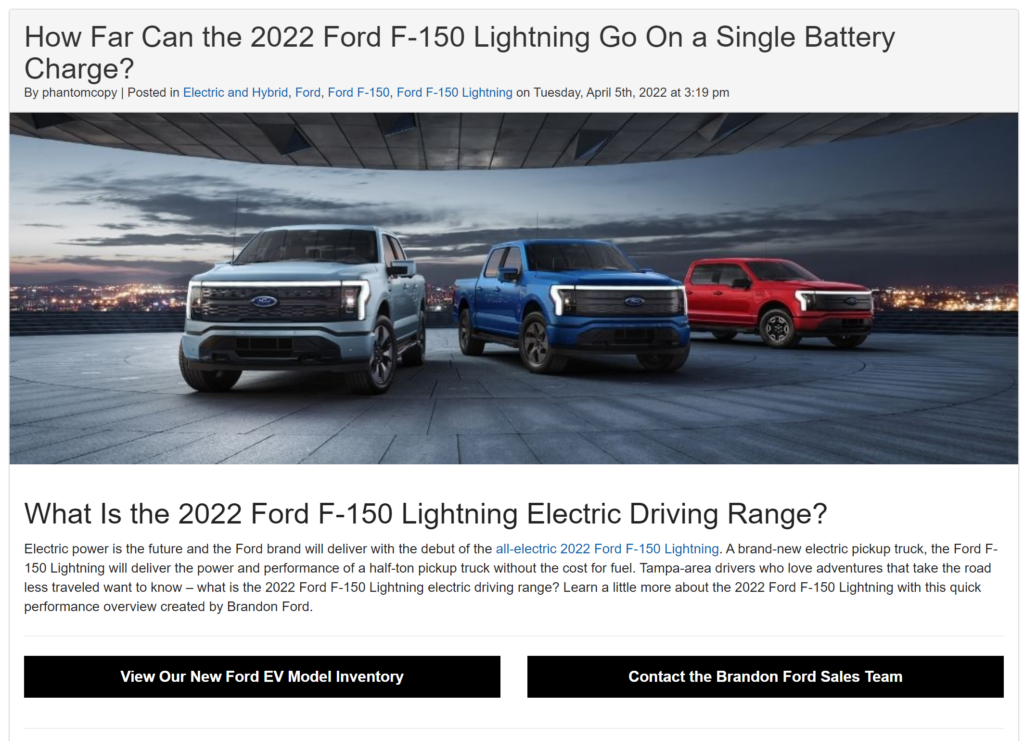 Having your dealership show up first for popular new models is great brand awareness. And even though there may be a waiting list, it's never a bad thing to have people consider your dealership the authority on a hot new model.
Plus, when supply levels begin to normalize, you will resonate with people that are likely still ready to buy. And, in the short term, you may even be able to sell a piece of used inventory to these same buyers since you have developed brand trust with them.
Adjust to the Climate
Digital marketing is all about adjusting to current market conditions. If the current market causes your dealership to have a severe shortage of new and used vehicles, utilize your marketing efforts to meet the moment. 
You can create content focused on buying inventory and work to be in the top results for terms such as "Where to sell my car." Most consumers are well aware of the inventory shortage and know that their current vehicle is valuable. Get in front of these consumers first with dedicated landing pages that explain why they can get top dollar for their vehicle with you.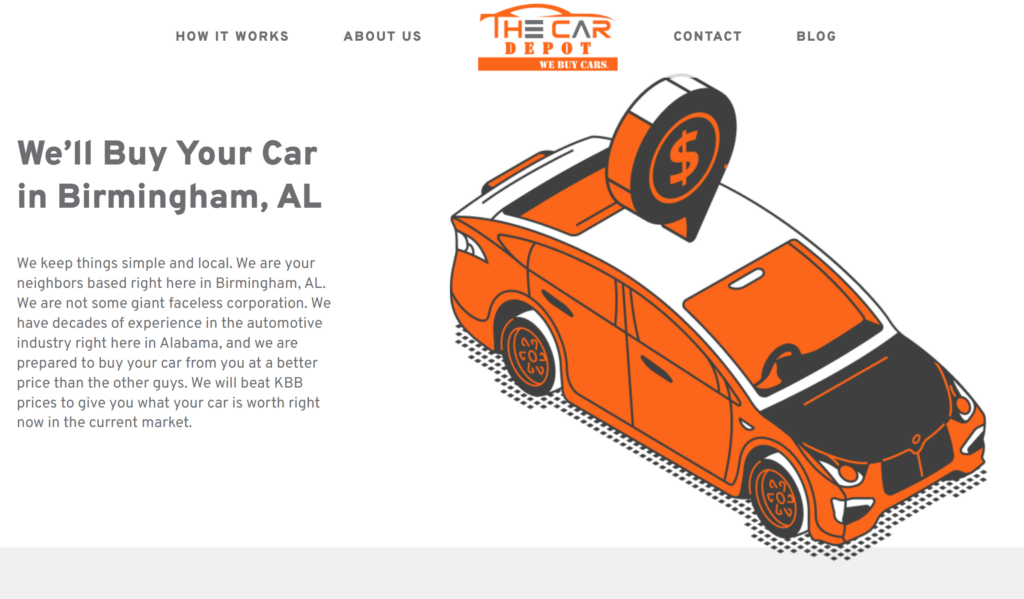 If you want to take it a step further, you can create a unique site or even an entirely separate brand that is focused on car buying. Some dealerships are building a separate side business focused on car buying. This includes a website, content marketing, and even paid search and traditional advertising. To fully take advantage of current market conditions, going all-in on a car buying location has proven to be a winning strategy. 
Keep Doing What Got You Here
It's always easy to overreact and cancel marketing services when you have car buyers knocking down the doors for vehicles you don't even have in stock.
But you need to consider the consequences of shutting off services – especially with SEO and content marketing. There are unique ways to adjust to the current automotive climate with your marketing. And at the very least, you don't want to put all your progress in jeopardy by taking time off and letting your website slip.
If you are interested in a different approach to content marketing and SEO, get in contact with us at Phantom Copy – the industry-first automotive content marketplace.