If you are a dealership, or any business really, then you know how important your business profile can be. It's going to be solely responsible for a lot of leads, search visibility, maps visibility, and review information. What's more, it's often your customer's first touch point with your brand while they are on the hunt for a car or even for service. You may be asking if you need a separate Google Business listing for your service department. What will that do for your business and are there any difficulties you may face in getting one? Phantom Copy has answers to all that more.
Read More: Why Are Google Business Profiles Important at All?
What Will a Google Business Listing do For Your Service Department
Is a Google Business profile for your service department going to just be more work for no payoff? It can be easy to see it that way until you start looking at all the benefits that having an additional Google Business profile will have on things like how you provide information to existing and potential customers, how your profiles rank for search terms, and how you manage both leads and reviews.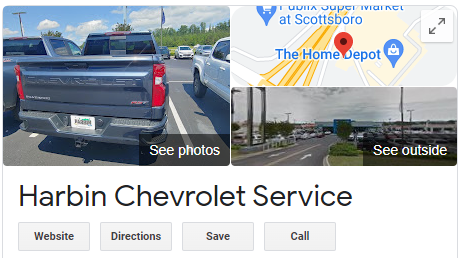 Information Control
What do you want to do most of all as a dealership? You want to sell cars. That means that the Google Business Profile for your dealership is going to be built and optimized largely in service of that. Of course, you are still going to have service included on your main profile, that's a big touchpoint for potential car buyers, but now you'll also have a dedicated profile.
Here's where a service-specific Google Business listing will help your service department. When a customer is looking for service on their brand, instead of surfacing your dealership's main profile, if done right, Google will provide the Google Business listing for your service department.
Here's your chance to make a sales pitch that's specific to your service department. Your description, imagery, posts, hours, links, phone number, service areas, and even products can all be tailored to your service center.
Best Chance to Rank
The battle every website and SEO specialist faces on the daily is how to rank. What's even better than ranking is serving up your business profile page. Now you are never going to be able to do this for all terms but ensuring that you can show up for those all-important local service terms is huge, and having a separate Google Business Profile will let you more easily do that, especially for searches on Google Maps.
Lead Management
Every dealership is going to treat its sales and service leads a little differently. The issue is, when you have one Google listing, those leads can often get lumped together. This means calls going to the wrong departments, messages going to the wrong people, and reviews being incorrectly attributed. Two Google Business Profiles aren't going to 100% solve this, but it is going to help!
Review Management
We just mentioned this aspect, but how often has a dealership's ability to sell cars been brought down by negative service reviews? Even if you have an all-star service team, it's often easier to make people happier with a car sale than it is with a service need.

Reviews are still going to end up in the wrong place—though you may be able to dispute those—but if this has ever been a concern for your dealership, perhaps what you need is a properly managed Google Business profile for your service department. Remember, that you will still need to put work into that profile to ensure that it ranks well enough to get those reviews.
Will Google Let You Have Two Profiles?
Here is where you may face some difficulty. Generally, Google believes that you should only have one business profile per location. If you have unique addresses for your service center and your dealership, then you will likely encounter little to no problems in creating this second profile. Some dealerships do have this benefit, but many do not.
The Problem of Verification
As with any profile that lists a location, Google is going to make you verify, but even after you get codes from postcards that may not be enough. You may have to argue with Google. However, with the right arguments in place, and enough patience for tech support, you should be able to come out the other side with a fresh new Google Business Profile specifically for your service department. It can also help—though is not usually necessary—if your service side and your sales side have separate EINs.
---
SEO Challenges in Automotive in 2022
Would Any Other Department Benefit From a Unique Business Profile?
Absolutely! Do you have a parts department? Is your service center also a body shop? Do you offer rental vehicles? Perhaps you pride your business on accessories? Any service that your business offers can POTENTIALLY warrant a new Google Business profile. However, you should proceed with care.
Just Because You Can, Does it Mean You Should?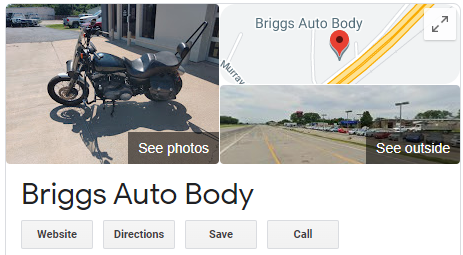 If you have unique addresses for any of these businesses or even a unique website, then you should definitely create Google Business profiles for them. It's never going to hurt to have more profiles that are better optimized for your keywords and your services.
However, if you don't have unique addresses or websites, then it may be more trouble than it's worth to go too far. You could end up with profiles getting unverified or even delisted. It's a risk, but a risk that an experienced SEO expert can help guide you through.
Need Help Setting Up Your Profiles?
At Phantom Copy, we believe so strongly in the power of Google Business profiles, that we include it in a lot of our packaging. That means you can hire us to manage your Google Business profiles, and you can also hire us to build out and verify new profiles for your service department or any other services that warrant their own profiles that you might offer. If you are interested in using our team of experts to manage your Business Profiles or even get new ones off the ground, then please reach out to us today.