When it comes to automotive trends, there are few more topical and exciting than electrification. Electric cars have been around for longer than people think. For example, did you know that every hybrid on the road today is technically an electric vehicle? HEVs, or Hybrid Electric Vehicles, were just the beginning of widespread electrification throughout the industry, and they're joined today by plug-ins (PHEVs), batteries (BEVs) and fuel cells (FCEVs) as well. Well-established automakers throughout the world are introducing more and more EVs to their lineup, with many even making plans for total electrification. But there are also new players entering the game, following the blueprint laid out by Tesla before them. Check out a few upcoming electric car brands that will be launching in the U.S. in 2023 and beyond.
Fisker
Let's kick things off with a potentially familiar name. You might have heard of Fisker Automotive already, as they were actually founded back in 2007. They manufactured and released one of the world's very first production luxury PHEVs, called the Fisker Karma, before closing its doors in 2014. In the years that followed, two new companies would rise from the ashes of that original company. The first was Karma Automotive, named after that original model. The second was started by Henrik Fisker himself, the original founder, and is called Fisker Inc.
Enter the Fisker Ocean, an all-electric SUV the brand first announced in 2019. This incredible machine already has 63,000 preorders and is currently in mass production as of November last year. The launch edition of the vehicle, Ocean One, is expected to begin delivery early this year. There are four additional nameplates already on the horizon for the new Fisker, including the PEAR sedan, EMotion sports car, Alaska pickup truck and Orbit shuttle bus.
DeLorean
How about another familiar name? Don't get too excited, time travel has yet to be invented. But DeLorean is making a return to the industry! The DeLorean Motor Company originally ran from '75 to '82, but created one of the most recognizable vehicles of all time thanks to its inclusion in the film series Back to the Future. Its new vehicle, the Alpha5, is absolutely stunning and sure to skyrocket them right back into the public eye.
VinFast
The five-year-old brand VinFast is not only the first automaker in Vietnam to produce electric vehicles, it's also the first brand in Vietnamese history to expand into the global market. Two of the brand's vehicles – the VF 8 and VF 9 – will be available throughout California this year, and perhaps begin spreading from there.
Canoo
A highly talked about young brand in the game, Canoo already has plans to release futuristic, high-concept spins on the minivan, pickup truck and multi-purpose vehicle. Pre-orders on the two latter vehicles have kicked off, while the "lifestyle vehicle" entered production late last year. These vehicles have aesthetics that might take getting used to, but they've definitely got our attention and have secured massive purchase agreements with companies like Zeeba, Kingbee and even Walmart.
INDI
That brings us finally to INDI, a domestic automaker located in southern California. The brand's first vehicle, called the INDI One, is a little vehicle that threads the needle between compact crossover and compact hatchback. It has the spacious interior of the former but the exterior aesthetic of the latter, making for a unique combo. With a range of 300 miles, a power output of 475 horsepower and a 0-60 time of 4.2s, it's sure to garner plenty of attention once it officially releases.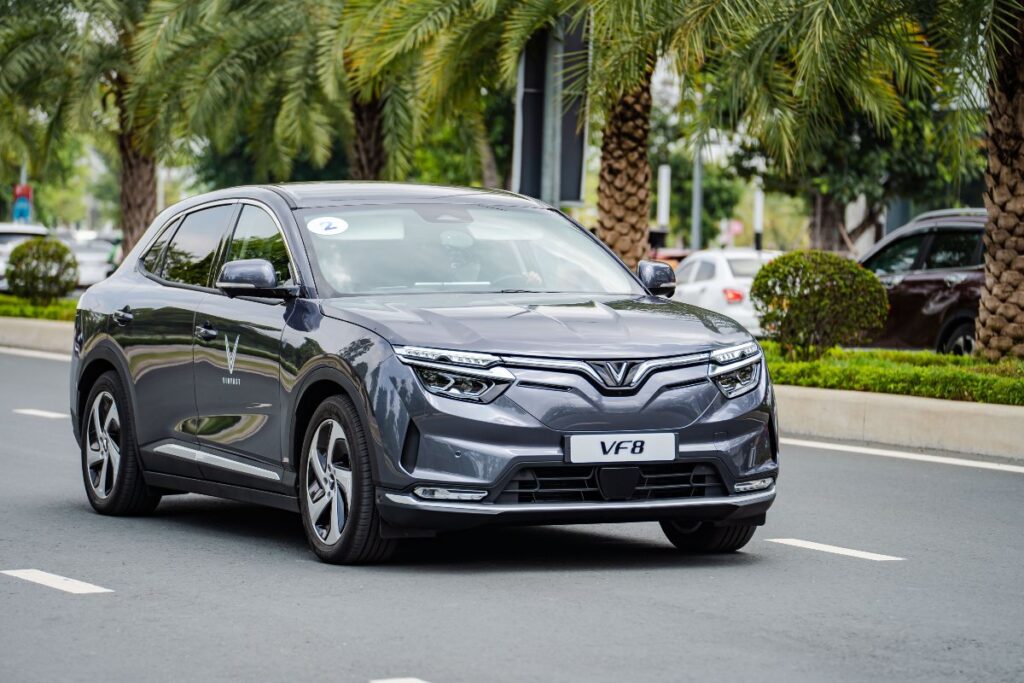 These five brands will join the fast-growing North American EV market throughout 2023 alongside similar electric-only companies that have already launched, such as Lucid, Polestar and Rivian. And you can't forget all of the established brands releasing EVs of their own. All in all, 2023 looks to be a promising year for the EV market, and just the beginning of a much brighter electric future.