Collecting is a hobby pretty much all of us learn from a young age. Whether it be rocks or baseball cards, bugs or stuffed animals, or something else, we love to collect things when we're kids. For a lot of us, that desire to collect things doesn't go away as we get older, we just replace it with new interests. Maybe it's albums, or movies, or beer bottle caps, or coins, or really anything with enough variation and abundance to be worth something. But the ultimate collection? In the eyes of many, that's going to be collecting cars. This isn't a collection we're all capable of participating in, as cars are typically a lot more expensive than State quarters or a bottle of beer. Those who are lucky enough to collect them, though, certainly build impressive empires for us all to marvel. Let's take a look at five of the most valuable car collections in the world.
Jay Leno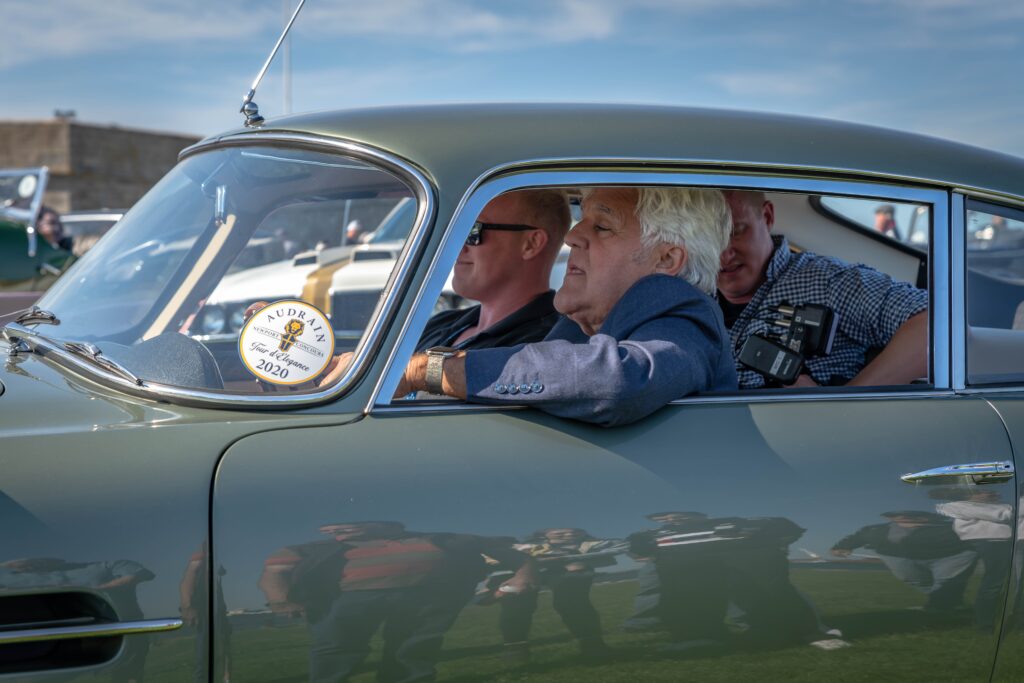 It's fitting that we kick this list off with one of the most well-known car collectors in the country – Jay Leno. The iconic talk show host and comedian has been collecting cars almost as long as he's been telling jokes, to the extent that he has a massive collection with nearly 200 automobiles and over 150 motorcycles combined to value $100 million dollars. The collection includes classics, icons, antiques and more, including models like the 1909 Stanley Steamer, a 1965 Shelby GT350, a McLaren F1, a $5-million-dollar Koenigsegg CCXR Trevita, a $3.5-million-dollar 1967 Lamborghini Miura P400, a $2.5-million-dollar 1939 Lagonda V12 and many others. One model far outpaces the rest, both in rarity and value, as Leno owns a 1934 Duesenberg Walker Coupe, worth $20 million dollars.
Prince Rainier III of Monaco
The rich history of automobiles in Monaco dates all the way back to the 1920s, if not even further. But today, one of the most well-known automotive facts about the country is that Prince Rainier III began collecting classic cars in the '50s and ultimately opened a museum in '93. While the prince is, unfortunately, no longer with us, his automobile museum remains open to the public in Port Hercule, Monaco, and features over 100 classic cars worth a total of $30 million dollars. The collection includes models from brands like Hispano Suiza, Rolls-Royce, Lincoln, Facel Vega, Delage, Delahaye, Packard, Humber, Napier, Ferrari, Maserati, Lamborghini, Alfa Romeo and more. Some of the most notable vehicles in the collection include a 1903 De Dion-Bouton, a 2013 Lotus F1 and the Lexus vehicle used in the 2011 royal wedding. The most valuable vehicle in the collection, however, is a 1963 Ferrari 250 California Spider worth $10 million dollars.
Cristiano Ronaldo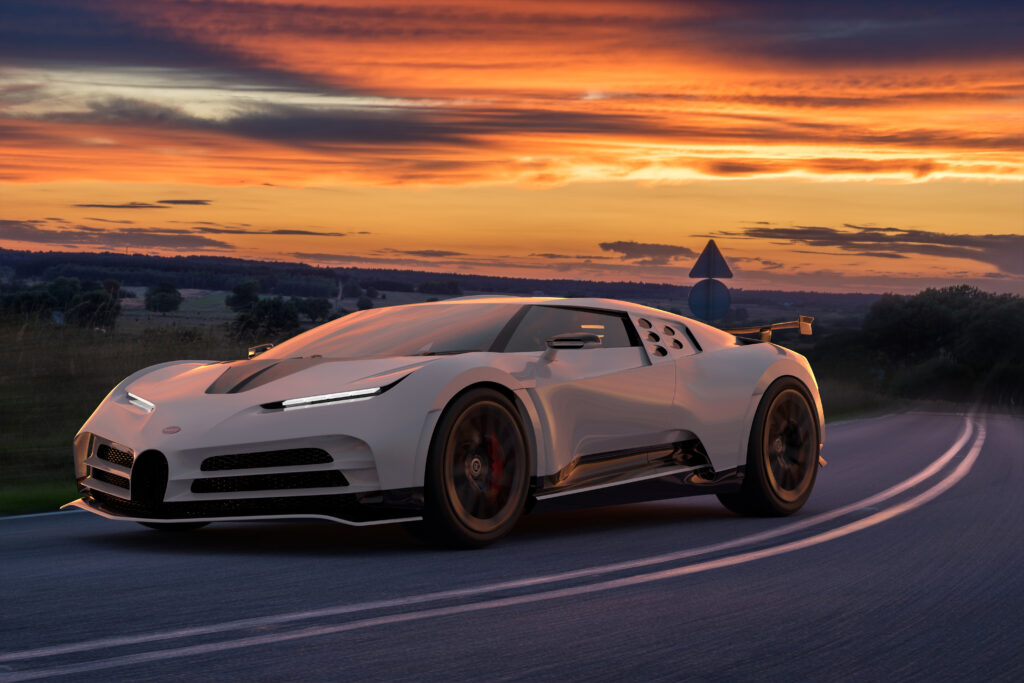 Did you expect to see legendary football player Cristiano Ronaldo on this list? It's no secret that he's one of the wealthiest names in the sport, but you might not have known that he also has a car collection worth around $30 million dollars. He collects supercars in particular, and has built a collection consisting of some of the rarest, most iconic vehicles ever produced. Included in his collection are a Ferrari F12 TDF, Bugatti Veyron Sport Vitesse, McLaren Senna, Mercedes-Benz G-Wagon Brabus and dozens of others from brands like Rolls-Royce, Porsche, Audi, BMW, Maserati, Lamborghini and even Chevrolet. Chief among his collection is a $2-million-dollar Ferrari Monza SP1, but even that's not the most valuable vehicle he owns. That accolade happens to go to his 1-of-10 Bugatti Centodieci, which is worth $12 million dollars on its own.
Jay-Z
It's no secret that Jay-Z is not only one of the wealthiest names in hip hop, but in the entire music industry. But did you know that he has one of the most valuable car collections in the world? He and his wife, Beyonce Knowles, have a collection that includes plenty of ordinary cars mixed in with classics and icons, valued at a total of roughly $40 million dollars. Some of the most notable, however, include an $8-million-dollar Maybach Exelero, a $2-million-dollar Bugatti Veryron Grand Sport, an incredibly rare Pagani Zonda F, a 1957 Corvette C1, a Dartz Prombron and many others. The most expensive member of his collection, however, just happens to be the most expensive car in production – a Rolls-Royce Boat Tail, worth $28 million dollars alone.
Hassanal Bolkiah, the Sultan of Brunei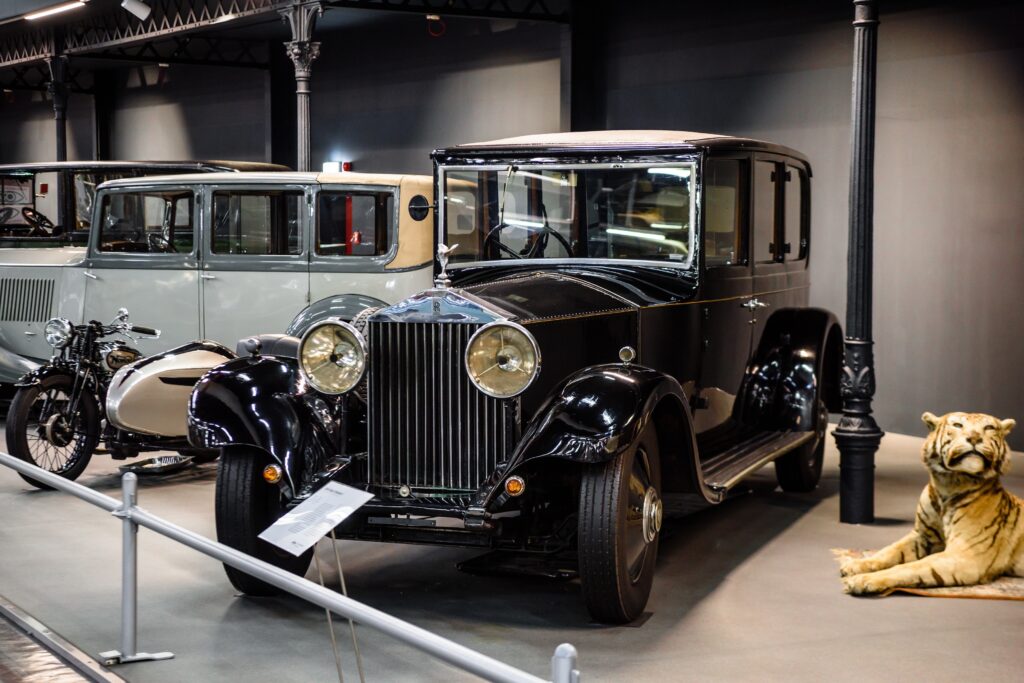 Brunei is a tiny, oil-rich nation located on the island of Borneo in Southeast Asia. Its absolute ruler, Hassanal Bolkiah, or the Sultan of Brunei, is an avid car collector and has been his whole life. He has not only the most valuable car collection in the world, but also the largest – the latter likely leading to the former – at roughly 7,000 cars worth $5 billion dollars. The Sultan is known for commissioning bespoke vehicles from a number of manufacturers, most notably Bentley and Rolls-Royce.
The Sultan and his family are believed to own around 380 Bentley models, including nameplates like Camelot, Pegasus and Rapier, all of which were confidential, custom-built vehicles never entering mass production. The collection also features 600 Rolls-Royce and a host of Ferrari models, including once again a host of custom-built bespoke models and several rare cars as well.
Other iconic members of his collection include the McLaren F1, Jaguar XJ220, Aston Martin Vantage, BMW Nazca M12, Bugatti EB110 and so much more. As for his most expensive car, that would be the Rolls-Royce Phantom II Star of India, coming in at a whopping $14 million dollars.
Others in the Top 10
We definitely wanted to highlight the five collections we went through above due to some interesting models or stories, but there are collections out there more valuable than some in our list. So, we wanted to make sure to include the other five collections in the Top 10. Here they are along with their values:
Ralph Lauren, $350 million
Nick Mason, $200 million
Jerry Seinfeld, $100 million
Sheikh Sultan bin Zayed bin Sultan Al Nahyan, $100 million
Floyd 'Money' Mayweather, $40 million