NADA—a grueling week of talking, laughing, pitching, and attending events has come and gone another year and the team here at Phantom Copy is exhausted. It's so fun to see so many familiar faces and reconnect with old colleagues, but I think it's safe too say many of us are still recuperating.
In 2022, the Phantom team set out to NADA for the first time with this brand. That trip set the stage for an incredible year of learning, meeting with new customers, and working with old ones. This year, we teamed up with the Automotive Punks—a brand of several up-and-coming automotive technology companies to showcase our new features and tech. 
Our team arrived on Thursday and kicked off our weekend by connecting with some of our old friends that we worked with at DealerFire. This team moved to Dallas a few years ago and it was great to see some familiar faces.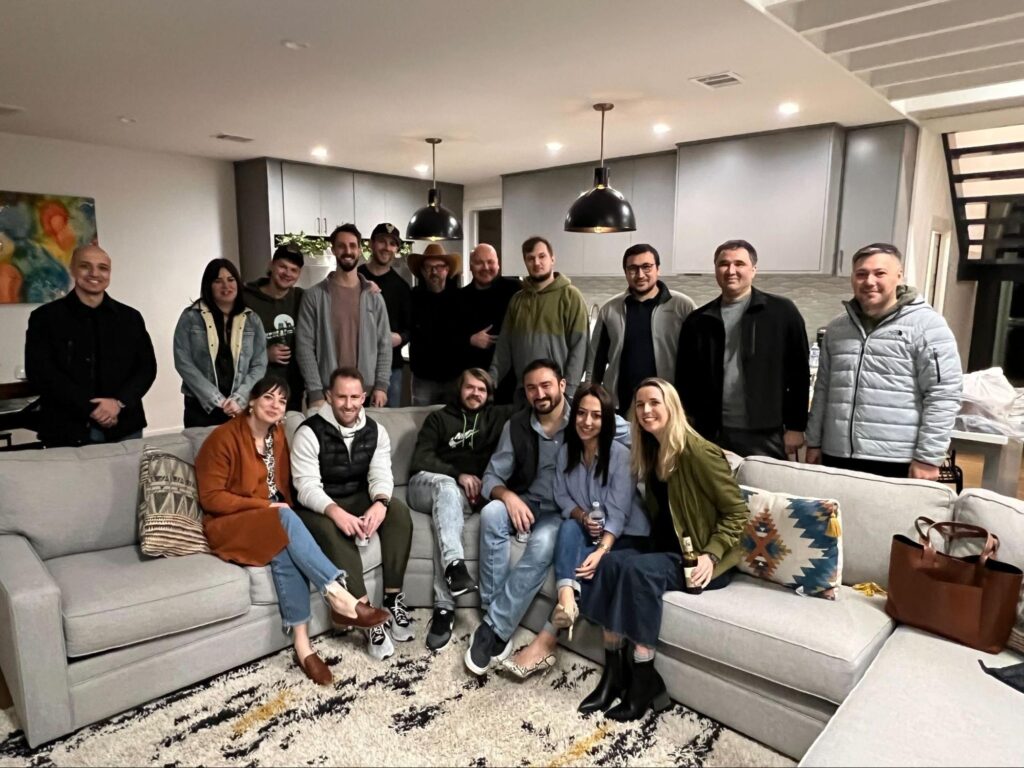 On Friday, we hit the show early. There were a few clear paths that many vendors at this show were taking and we saw it right away. Among the hot new topics were:
Artificial intelligence—most commonly ChatGPT
Electric vehicles and associated products
Enterprise solutions and brands
We expected to hear about ChatGPT and why dealers and vendors would continue to write their own content when they could generate it artificially. Our team has written extensively about why ChatGPT shouldn't be used as a content creator and had some long conversations with vendors and dealers alike.
Electric vehicles and their journey to the top of the content lists for dealerships was another big one. We see this as a very compelling content strategy, not only to rank for EV terms, but also having pages for charging stations, service and more.
In addition to the industry conversations, we also were able to cram in some fun. On Friday night, the Automotive Punks hosted an event at Si Tapas. We had many clients come enjoy some drinks and food. Tom Murray from Brandon Ford and Aaron Dobrow from Glenn Polk even joined us!
Saturday after the show, we were able to host another event at Top Golf in Dallas. We met with more industry colleagues and clients and had a great time before heading off to the Happiest Hour hosted by our friend Brad Paschal and his team at Fixed Ops marketing.
It was a fun couple of days filled with shenanigans and lots of potential. We look forward to seeing all our friends next year and continuing to help agencies and dealers alike grow their content marketing strategies.