by lauren wilkes
320 words /

$

199.00
What Are the Benefits of Getting Your Tires Rotated?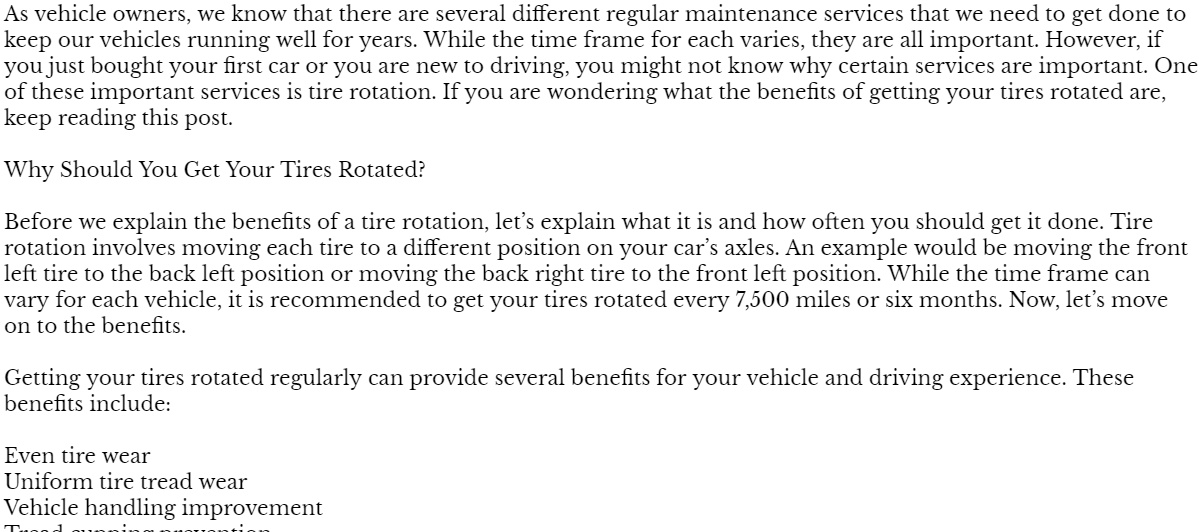 like this article? buy to read the rest and own the exclusive digital rights!
similar articles
you may also like…
writer information
about lauren wilkes
lauren wilkes
Years of Experience: 5 years, 2 in automotive
Dream Car: 1967 Chevy Impala
Dream Vacation: Traveling across Europe
Biggest Fear: Extreme heights
Bio
I am a writer and editor with a bachelor's of science degree in Journalism with an emphasis in writing and editing. When I'm not writing or working, I like to spend my free time reading books, playing Dungeons & Dragons, watching Marvel Cinematic Universe and Star Wars movies, crafting, and spending time with friends and family. One of my long-term goals in life is to write and publish at least one novel or a collection of short stories.
more articles by this writer
more from lauren wilkes