The automotive industry is in a vastly different place than it was even 10 years ago. Dealerships have either learned how to carve out a position online, or they don't exist anymore. The power of the internet allows dealerships to directly connect with customers in the immediate area, whether through social media marketing or other search engine optimization efforts, like blogs. However, some events don't have time to wait for a search engine to crawl and index them. That's where press releases come into play. A press release is essentially a focused document designed to attract attention from both the media and customers. So, how should a dealership use a press release?
What does an automotive press release accomplish?
A traditional press release is how an organization lets various media outlets (television, radio, and print) know that something is happening they should know. In a perfect world, a press release will get picked up by one or more media outlets, and they will broadcast it during their news program or print it in the newspaper. Reporters are always looking for stories to cover, and a press release is a great way to get their attention.
Most importantly, a press release gets your dealership's unique voice out into the world. The second most important thing a press release does is give the media a person to contact with any follow-up questions – even if it's not about the original subject of the press release you sent.
What makes a good automotive press release?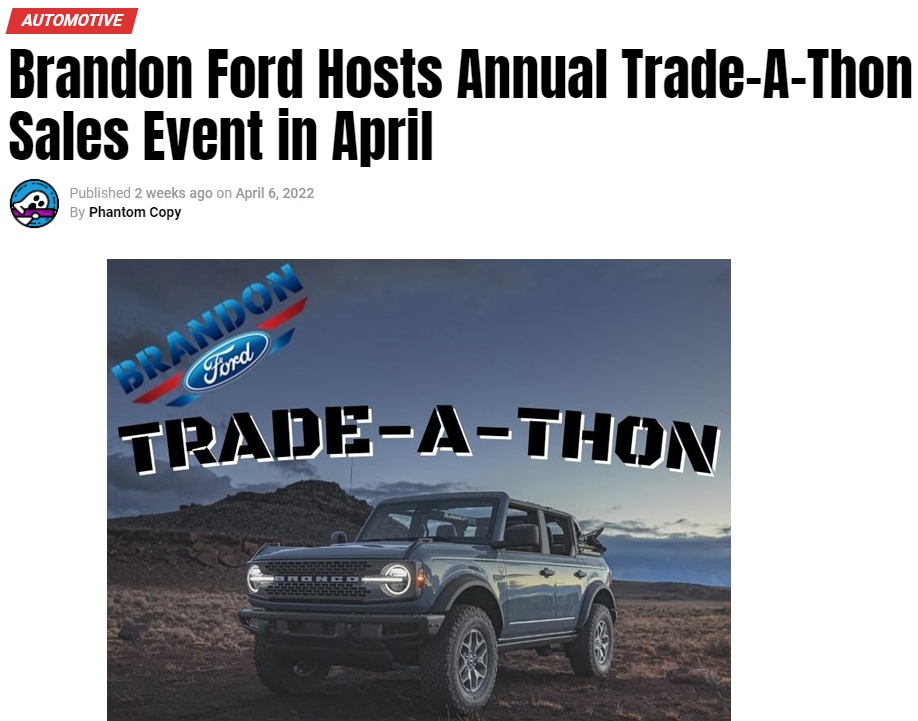 There aren't many environments that are more energetic than the automotive dealership. A lot of things are happening all the time. However, not everything that occurs makes for usable press release subjects. Announcing that new cars are available might not attract a lot of attention. However, if that subject could be narrowed down to an extraordinary vehicle, that might get the kind of attention you want. Additionally, using overly commercial language, like announcing financing deals, isn't traditionally well-received by media outlets looking through the numerous press releases they are sent each day.
A good press release tells a story, not coincidentally, the same thing a news article does. Press releases about a special event, celebrity visit, or charity work all have elements that have an interesting angle to attract some media attention.
---
Get your voice out there
A press release should reflect the personality of the dealership. That means getting a direct quote or two directly from someone at the dealership, a general manager, or a dealer principal. The quote should be a few sentences that sum up the press release subject. Ultimately, the entire document is meant to pique someone's interest, regardless of whether it's a reporter, news producer, or customer. They should want to contact the dealership to ask more questions or have a reason to stop by the showroom.
We understand that this sounds like a lot to accomplish. Press releases take time and cost money to distribute. No one wants to put that much into something just to have it relegated to the content graveyard. You can trust the team at Phantom Copy to craft your press release for you.