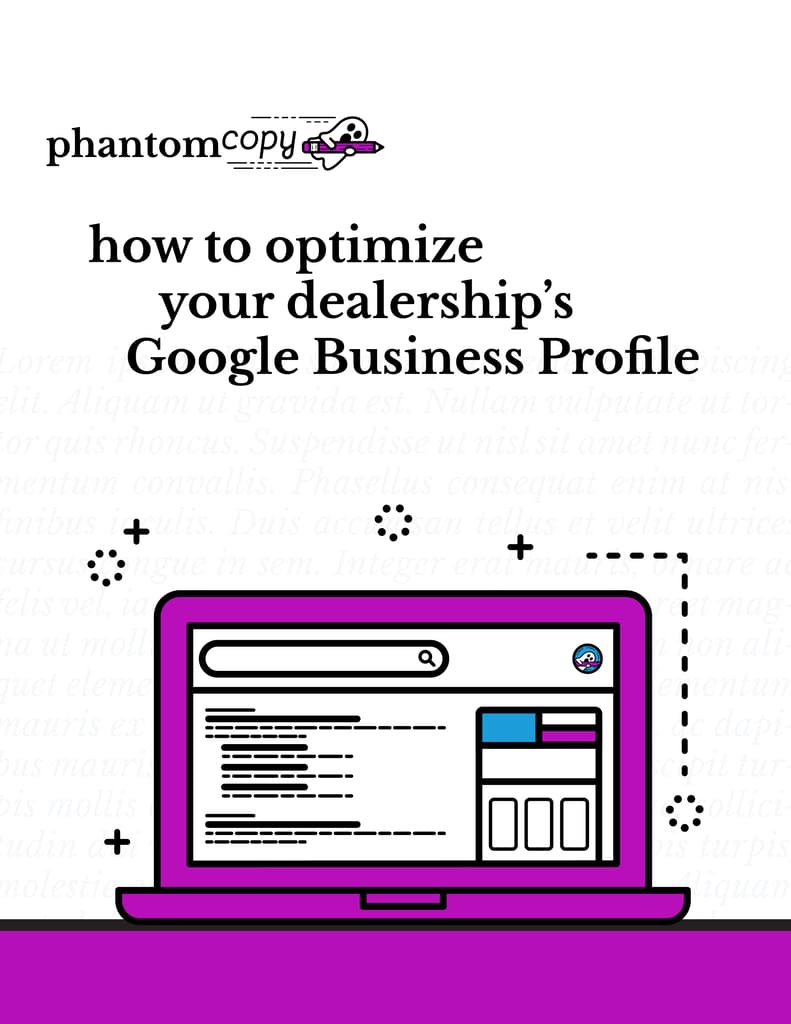 our guidebook will help your dealership
Clean up and identify the most important things that affect your GBP rankings
Implement tracking to measure growth and success of your GBP
Develop ongoing strategies and content to maintain and improve your GBP rankings
google business profile guidebook
your guide to more traffic, calls, and leads
Having an optimized page and continued management of your profile can significantly improve your dealership's GBP rankings on both search engines and Google Maps results over time. Increasing your rankings not only makes your dealership more visible, but it increases traffic and lead volume. It can take time, but it's easily one of the highest ROI channels at your disposal. Don't wait, and start optimizing your dealership's Google Business Profile page today!
phantom marketplace
content on-demand
Need automotive content today? The Phantom Copy Marketplace has you covered. Every piece of content is 100% unique and written by an automotive expert.
contact us
search. select. buy. deadline met.